Your Team Can Do Better.
THE FIVE BEHAVIORS OF A COHESIVE TEAM
is an assessment-based learning experience that helps individuals and
organizations reveal what it takes to build a truly

cohesive

and

effective team

in the most approachable, competent, and effective way possible. Bringing together everyone's personalities and preferences to form a

cohesive, productive team

takes work, but the payoff can be huge—for individuals, the team, and the organization.



Click here to download our AIM Consulting Associates/Five Behaviors of a Cohesive Team brochure.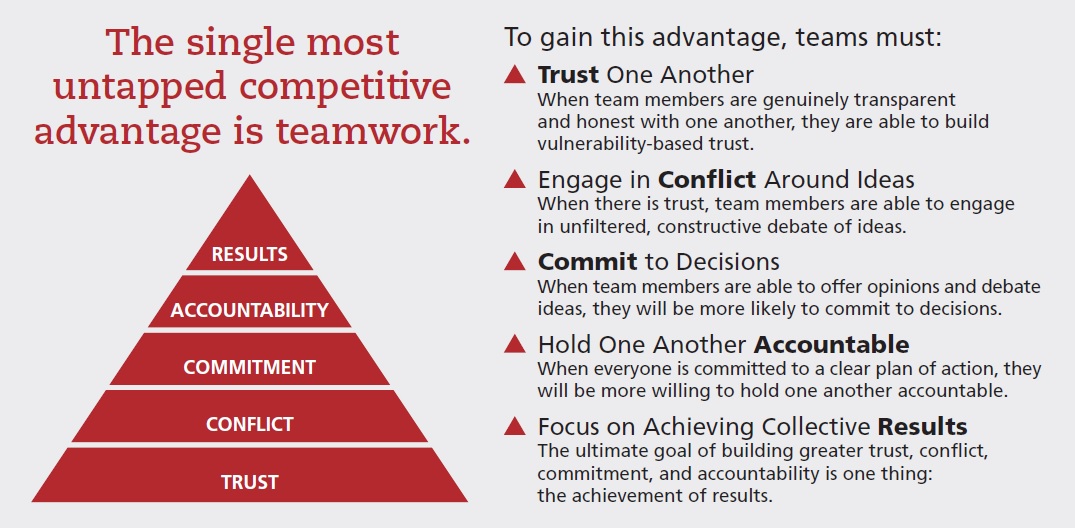 ---
---
Patrick Lencioni on Teamwork